DARKNESS HAS FALLEN…
The Official Mid-Atlantic Leather Weekend Closing Party – – – Individual Tickets on sale soon!
*DANCE INCLUDED WITH FULL LEATHER WEEKEND PACKAGE
---
DARKNESS FALLS at 10:00 PM, Sunday, January 19, 2014
The 9:30 CLUB
815 V Street
Washington, DC 20001
---
MUSIC BY DJ TIMOTHY MYKAEL AND JAMES "DJ DUB" GRAHAM
DJ TIMOTHY MYKAEL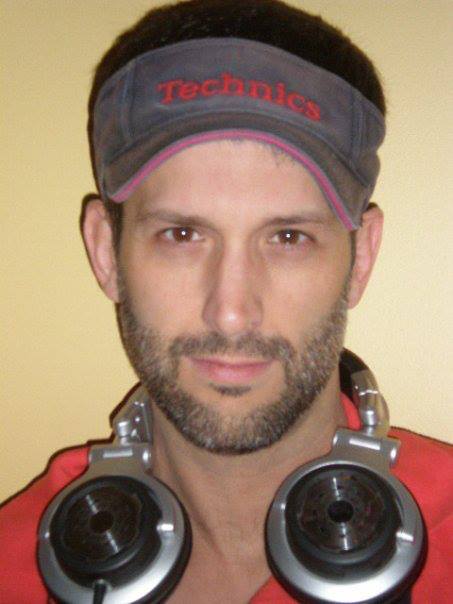 DJ Timothy Mykael's unique spinning style ¬¬– a seamless fusion of soaring vocal, progressive, and tribal house – has made him a consistent part of DC nightlife for the past 14 years. He has a unique ability to connect with the crowd, reaching to different musical genres and expertly manipulating the room's energy for a consistently fun night.
DJ Timothy Mykael began working in the nightclub industry in 1993 at Tracks in Washington, D.C. After advancing through the ranks as a bouncer, bartender, and manager, he decided to redirect his role in the club scene and follow his passion for music. With more than ten years of musical education and influences from some of the nation's best DJs, he draws on a wealth of knowledge and experience for his sets.
Debuting at Tracks in June 1999, DJ Timothy Mykael claimed his first residency a few months later at the former club Badlands/Apex. He performed there weekly on Thursday's College Night for five years. He has appeared as a guest DJ at many of DC's favorite clubs and performed at major events in DC, Rehoboth Beach, and Philadelphia.
A few of his club DC residencies, guest appearances and special events include: Tracks DC; Wet; Secrets; Apex; (formerly Badlands); Omega; Cobalt; Five; Cherry Blossom @ Town; Cherry, Afterhours @ FUR; Whitman-Walker Clinic "Fire & Ice" at Corcoran Gallery; Capitol Pride "Kick Off Party" @ Hard Rock Café; Capitol Pride "Main Event" @ Freedom Plaza and Cherry 4.
In addition, DJ Timothy Mykael has appeared at Blue Ball "ShamBlu" @ Shampoo (Philadelphia) and both Blue Ball "Ocean Blue" and Blue Moon (Rehoboth Beach).
JAMES "DJ DUB" GRAHAM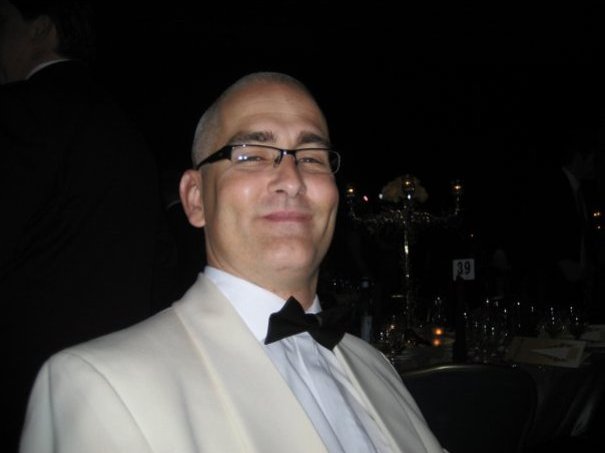 James "DJ Dub" Graham has touched the lives of party people, dancers, DJ's past, present and music lovers in DC's historically rich nightlife culture. James has been a trailblazer in DC's dance music scene for the past 30 plus years. Originally born in New York City, he eventually settled in Washington, DC after graduating from NYU. James quickly became one of the biggest influences in developing the house music scene during the 1980's inspired by The Paradise Garage (NYC), The Zanzibar (NJ), and The Clubhouse (DC) and the DJ's who played there. James' major contributions to DC's house music scene include founding Washington's first warehouse party; his ground breaking radio mix show (House Music After-Hours) on WPGC-FM; and being an assistant director of the O.M.A.P. record pool. James has held residencies at Safari, Metropolis, Tracks DC, The Ritz, Bohemian Caverns, Badlands, Aki, Modern, Sanctuary, and Mie N Yu. He also has had guest appearances at Numbers (DC), Crystal City Underground (VA), The Clubhouse (DC), The Pier/Eastside (DC), Mars/La Muse (NYC), Chapter III (DC), Kilimanjaro (DC), Fifth Column (DC), The Vault (DC), Andalu (DC), Club Red (DC), Cloud Nine (Rehoboth Beach), Boom Boom Room (Chicago), Nation (DC) and Good Love (Baltimore). James is known for his seamless mixing and creative programming which maintains the energy throughout the night. After working 10 plus years as a buyer at 12" Dance Records, James and two business partners, Niv Farahandouz (R.I.P.) and Chris Stiles, bought the store and renovated it and reopened it as DJ Hut. The store experienced a renaissance period where it became once again DC's premier record, CD and DJ equipment store. James and house music have brought people of all races, sexual orientations and walks of life together through the love of music.